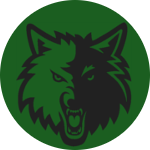 I've been a huge wolves fan for years. I try to watch most games and regularly read Canis Hoopus. I post t-wolves related blog posts when I find the time.

I enjoy using the home media center software, Kodi. Kodi prodivdes a great way for navigating personal media, and it includes a vast number of "add-ons" which can access media online. I am always looking for new ways to configure my system.

I use python whenever possible. I particularly enjoy using pandas, matplotlib, keras and the other scientific computing libraries. I highly recommend jupyter notebooks.

All my home computers use various ubuntu distros. Right now, I am using KDE Neon on my primary computer. I enjoy KDE, but am always looking to try something new. I love the flat icons produced my the numix team. Their icons inspired the circlular icons used here.